NextGuitars 2k - Fender colours Polyurethane Guitar Paint Fender Fiesta Red spray paint 2k
2k Spray can 400 ml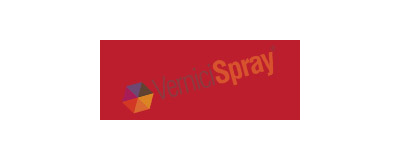 Fender Fiesta Red
Other Colours
Availability: Good
Unit price: 22.00 €without VAT
26.40 €
VAT included
Valid until: 31-05-2022
Add to Cart
---
Fender Custom Colors paints
---
Product Description
The polyurethane guitar paint version of our NextGuitars product is the right choice if you want to buy a fender polyurethane finish that is the most resistant paint composition. With this VerniciSpray product you can custom your guitar paint or other musical instruments in many Fender colors. Its polyurethane composition assures you the best resistant finish and the highest color brilliance.
In this kind of guitar paint we can produce only solid colours, not the metallic ones, that's why you can find only a limited range of colours for this item. To choose among all the Fender colors we have, please go to the fender nitro finish 1k spray paint.
The 2k spraycan must be activated just at the time of use. How to activate the spray can: Fender guitar paint and hardener are both inside the spraycan. To begin the catalysis process, remove the red plastic button from the cap, turn the can upside down and press hard the red button in the stem on the bottom of the spraycan. Shake it very well to make the catalyst dissolve completely and use it within the following 24-48 hours. Even during this time it is essential not to keep it in a too hot place because otherwise it could dry out sooner. While, to extend the life pot, you can keep it in a cold place.
Application: Use the Fender guitar paint on wood already treated with wood sealer or on painted wood, sanding slightly to mattify the old layer of paint. Apply 2 coats with an interval of about 15 minutes. The application of the protective clear coat is not necessary, indeed it is more common not to apply it on a 2k paint, but if you prefer to do that, wait about 1-2 hours from paint application (at 20°C). The finish of this polyurethane guitar paint is gloss, but you can even request it matt: please specify that in the order notes during the purchase procedure.

All Fender colours of the '50s and' 60s came directly from cars colours, mostly from vehicles by General Motors. That's why, from VerniciSpray's experience in automotive painting, NextGuitars is born, a paint specifically formulated as guitar spray paint (or for other musical instruments), in particular for Fender guitars or basses, to get a perfect finish in original colors of those years. The paints in the original classic Fender colours can surely be used on all models and brands of guitars. Contact our Customer Service if you are looking for a color missing in our catalogue or if you need one custom color..
N.B. We always produce the standard color formulation even if we know it is common to find more than one version of the same Fender color with small chromatic variations, since over the years the same Fender colour may have had multiple versions. Unfortunately we have no control over this. The colors you find in the catalogue have been tested in the last years by luthiers and experts in this field who always use our paints for their instruments and who have therefore approved both our paint composition and the colours chromatic tone.
Technical Details
Pc: 1
Technical Details and Useful suggests:
Drying time (20°C,60% RH): dry dust free 15 min, dry to the touch 60 min, dry in depth 12-16 h.
REMOVAL WITH ACETONE AND/OR NITRO THINNER (before complete drying).
Pot life: about 24 hours from activation (if kept in a cold place that time is extended).
---
---
Other Colours
Select the Colour you need
FENDER Fiesta Red

NG2KF005
Last Update: Dec 28, 2021
Views: 3294
---
Comments
The reviews of those who bought this product, but in a different color

Vincenzo