24 Novembre, 20188888777755555
The importance of the Clear Coat to protect car paints in Automotive Touch up
Short guide for the choice of clear coats for car body repairs
The function of Clear Coat is of paramount importance in car touch up and car spot repair as like in bodywork painting in general. It is as important as the paint itself and even more for its protective function, since it is the layer most exposed to the various environmental conditions (scratches, weathering, thermal shock and/or chemical agents) and must filter the light so that it does not damage the pigment below (See side illustration: representation of the 2 coats). It also has an aesthetic function, as the protective clear coat is often the reason of a good job even more than the paint, especially when you deal with metallic colors: for example, the gloss degree of a professional clear coat is unmatchable for a lower range clear coats and the metallic effect is more evident the more the surface is gloss. So, our advice is to choose a high quality clear coat: we advise you against buying professional car paint on VerniciSpray and combine it with a protective clear coat of lower range found elsewhere, it will not allow you to get the performance guaranteed by our Automotive Painting line. We distinguish in short the two large categories of clear coats you can find on our website to help you choose:
1k Clear Coat (1k means one-component) It is a "standard" spraycan, to use several times, when you need it. Recommended when you need to make small repairs and you prefer to avoid a two-component spray to be activated and used at once.
2k Clear Coat (2k means two-component) It is a professional clear coat, needs the catalyst (hardener) for complete drying, so it must be mixed with the catalyst and used immediately. In the spraycan format, a special mechanism allows to activate it at the moment of use to use it within a defined period of time. Recommended for those looking for the top in clear coat products, recommended especially when you have to make body repairs of a medium-large size.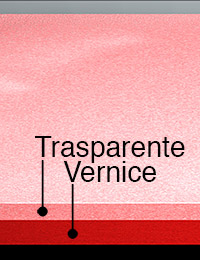 Our 1k and 2k Clear Coats petrol and alcohol resistant
SPRAY MAX - 2k Rapid Gloss Clear Coat 250 ml 2k Clear Coat by SprayMax, it is a high gloss clear coat extremely resistant to scratches, petrol, alcohol, UV rays and atmospheric agents. To be activated at the time of use as all 2k spray cans.Two-component Lacquer (catalyzed) is an high quality 2k Clear Coat: very useful for automotive touch up when you have to do small and medium bodywork repairs. Extremely resistant to scratch, petrol, alcohol, UV rays and atmospheric agents. Thanks to its quick drying, the excellent durability and the ease of polishing, it is particularly suitable for Spot Repair. Ideal also in marine environments. CONTENT: 250 ml (ideal for small body paint repairs, covers about 0.5-0.7 sqm).
Price: € 17,50 + VAT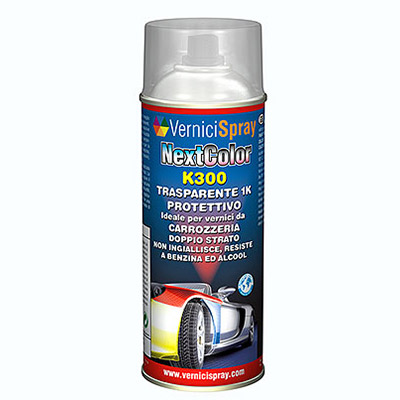 NEXTCOLOR K300 Gloss Cler Coat spray 1k (or one-component) produced directly by VerniciSpray. It is the best that the market can offer in the category of 1k clear coats, with exclusive physical-chemical properties that make it particularly suitable as a gloss finish for double-coat car body paints (all our Custom Car Paints in metallic/pearly colours), especially in case of small car Spot Repairs when you considered less convenient a 2k spray that is to be activated and used at one time. Thanks to its special composition, despite being a one-component clear coat NEXTCOLOR K300 stands out for its shine, resistance to petrol, hydrocarbons, alcohol and almost all detergents, it also has good scratch resistance, does not yellow and resists to UV rays.Excellent quality/price ratio.Content: 400 ml spray can.
Price: € 8,70 + VAT For metallic/pearl car colors also available in kit with paint included for a cheaper price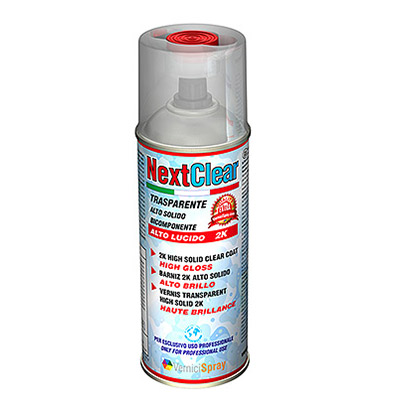 NextClear Lucido - 2k High Gloss Clear Coat It is the two-component professional spray clear coat produced by VerniciSpray, ideal for those looking for the highest quality of clear coat combined with the handiness of a spraycan. It is the perfect car clear coat for automotive touch up with its high gloss properties (maximum gloss level) and high solid (the best resistance: scratches, petrol, alcohol, UV rays and atmospheric agents). (Also available in extra mat finish: NextClear Matt). To be activated at the time of use as all 2k spray cans. Perfect for marine environments. Content: 400 ml spray can (covers about 1,5 sqm).Price: € 23,50 + IVA. For metallic/pearl car colours also available in kit with paint included for a cheaper price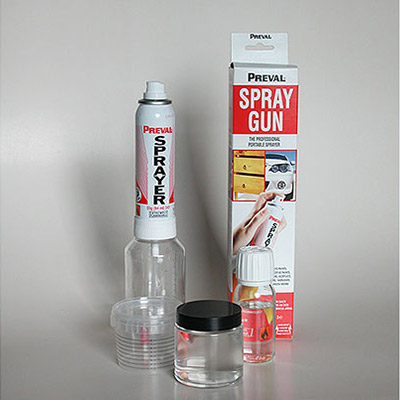 NEXTCOLOR Kit-2-2k-100 Complete clear coat repair kit: Professional 2k Gloss Clear Coat in 100 ml pot produced by VerniciSpray with one Spray Gun (by Preval). Ideal to protect all paints in a professional way, especially body paints, resistant to alcohol and petrol and most solvents: being a high solid clear coat, it gives you the highest hardnes. The package includes, in addition to the Spray Gun, two pots (clear coat and catalyst) to be joined at the time of use, and a graduated cup to measure the parts.
Price: € 23,40 + VAT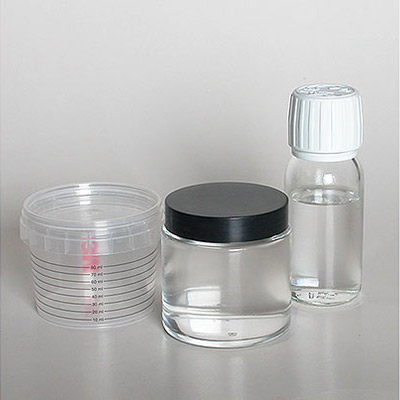 NEXTCOLOR TRV-2K-ml100 High gloss and High Solid Clear Coat "NEXTCOLOR" produced by VerniciSpray in pot 100 ml or 50 ml (100 ml are equal to one spraycan 400 ml) and in cans 250 gr and 500 gr. Ideal to protecting all paints in a professional way, particularly bodywork paints: this is a professional car body clear coat, resistant to alcohol, gasoline and most solvents. The package includes two different pots (clear coat and catalyst) to be mixed together at the time of use, using the graduated cup to measure the parts.
Price: from 9,90 € + VAT
Some tips for the Clear Coat application in car touch up:
When used on our car paints, we always suggest to apply the clear coat on wet surface (10 to 30 minutes after painting, depending on the temperature and humidity of the environment). The rule to follow is that the paint is dry only superficially but not in depth: it should be dry at the sight. When you deal with our metallic/pearly car colours it is easy to understand, because the paint becomes matt: that is the moment to apply the clear coat. If you want to apply more coats of clear coat wait 5 to 15 minutes from the previous layer and apply a new one, so for each step, it is important to always apply it in thin layers. If you cannot apply the clear coat immediately, then we recommend to wait until the paint is completely dry, that is at least 1-2 days: at that moment, you need to make it a little matt using a scotch brite before applying the clear coat. The most important is not to proceed with the application of the clear transparent after an intermediate time, such as 2-3 hours after the paint application.