All Paint Codes for VAUXALL
How to find the code VAUXALL:
To buy your VAUXALL Custom Paint, just search for the plate with the Original Colour Code in your car
Here we will give you all the information you may need to find the label or plate where the original colour code of car body is written, because it can be situated in different areas in the vehicle depending on car makes and models. Just follow the example plate you find below and you will easily find the original colour code of your car to choose your VAUXALL Custom Spray Paint (even available in pot). You can even verify in our brief guide how your colour code is written so that you can search it in the correct way. Click on the following link to go to that guide: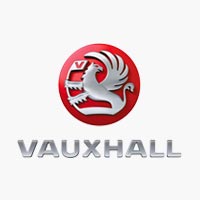 In the image below you see an example label or plate you could find in your VAUXALL

Sorry, we currently have no information about this brand; you can contact your dealer for more information, thank you.
vehicle. With this you should identify more easily the original code of your paint, anyway if you need our help don't hesitate to write us at info@vernicispray.co.uk
How to identify the Original Colour Code in the car plate to find your car custom paint
To purchase one of our car touch up products to repair the body, you can use the page for car colour research, clicking below. In that page you can look for your custom paint entering information such as make, model, manufacturing year of the vehicle or searching directly the colour code that you have found on the plate.
---