Tubo 200 ml - High Temperature resistant Spray Paint Red High Temperature
Spray can 200 ml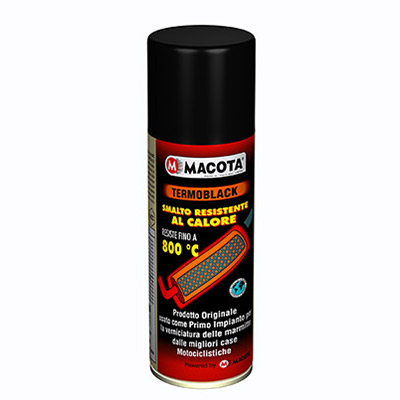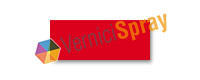 Red High Temperature
Other Colours
Product code: 08404
EAN: 8052131651745
Pack: Spray can 200 ml
Finish: Red High Temperature
Availability: Good
Unit price: 6.90 € 6.21 €without VAT
7.58 €
VAT included
Valid until: 31-03-2021
Add to Cart
---
Heat-Resistant Paints - High Temperature Paint
---
Product Description
TUBO - It resists to unleaded petrol, to rubbing with several substances, to temperature difference and to salt frog even after the thermal shock.
N.B. The chromatic resistance for colors (excluding black) is guaranteed up to 250-300°C, above this temperature you can have a color change, despite the fact that the paint remains on the surface.
Technical Details
ml: 200
---
---
Other Colours
Select the Colour you need
Red High Temperature

08404
Last Update: Mar 30, 2021
Views: 49282
---
Comments
What writes who has bought this product


Gianluca


stefano
prodotti come...
prodotti come descritti e spedizione velocissima ottima affidabilità grazie per il servizio
Products purchased


Alessandro
Ottimi prodotti...
Ottimi prodotti vernici fedeli ai colori originali! Altamente consigliato
Products purchased


Claudio
Merce come in...
Merce come in descrizione sul sito, contatti in chat per supporto clienti ottimi e spezizione lampo.
Products purchased


Michel
---
The comments of those who bought this product but in a different color


maurilio
Una delle due vernici acquistate (quella spray) non era conforme al codice fornito nell'ordine, ma il venditore ha prontamente e con grande lealtà riconosciuto l'errore e spedito un nuovo spray conforme - ottimo servizio e grande cortesia
Products purchased


Lorenzo
Sì, peccato gli 11 euro per un pacchetto grande come una scatola di scarpe. Per il resto tutto perfetto.
Products purchased


Marco


antonino


Alessandro
Sono prodotti di altissima qualita, anche se il prezzo é quello di mercato. Consiglierei confezioni piu grandi
Products purchased