Tuning Color Fluorescent Ral 2007 Fluorescent orange
Spray can 400 ml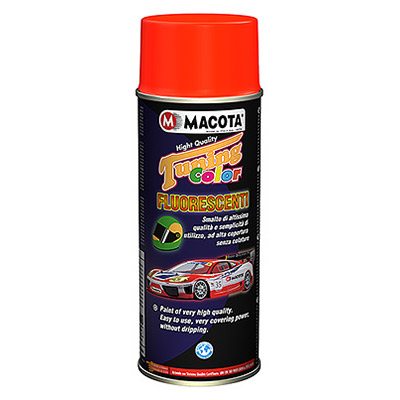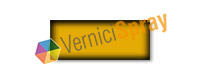 Ral 2007 Fluorescent orange
Other Colours
Product code: 37180
EAN: 8052131633680
Pack: Spray can 400 ml
Category: Decorative Paints
Finish: Ral 2007 Fluorescent orange
Availability: Good
Unit price: 9.10 € 8.19 €without VAT
9.83 €
VAT included
Valid until: 31-12-2021
Add to Cart
---
Decorative Paints
---
Product Description
100% pure acrylic enamel, with an high fluorescent power, excellent covering, not yellowing, with an high content of fluorescent pure pigments which resist to light and to visibility. Suitable to decorate all surfaces and objects in wood, stone, gypsum, metal, wicker, glass, carton, PVC, either for inside and outside work. To have a better result, we recommend to apply it on light surfaces. For external use, afterwards protect the enamel with an acrylic varnish.
WITH SPECIAL SELF-CLEANING VALVE.

Technical Details
ml: 400
---
---
Other Colours
Select the Colour you need
Ral 2007 Fluorescent orange

37180
---
Related Products
Professional spray nozzle for spray paints, it works with any spray cans

7.44 €VAT included
Last Update: Jul 7, 2021
Views: 127253
---
Comments
The reviews of those who bought this product, but in a different color


Maurizio


Paolo


elena


elena


Massimiliano


Davide
Vernici ottime e assistenza alla vendita davvero superlativa. Consigliatissimo!
Products purchased


Damian
Sito fantastico .... vernici di qualità, molto buone ... l'unica pecca é che l'aggrappante deve asciugare 2 ore .... Consiglio vivamente questo shop
Products purchased