Martellati: Hammertone paint Hammered Grey
Decorative Paints
Plastic pot with screw cap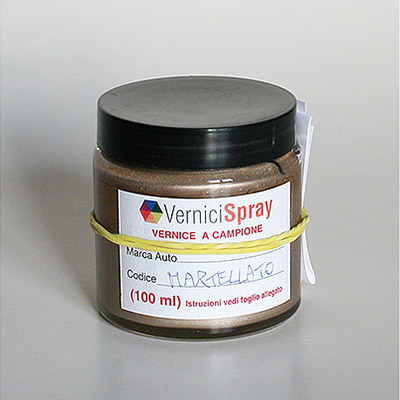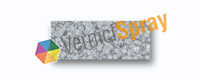 Hammered Grey
Other Colours
Product code: ma151
EAN: 8052131633758
Pack: Plastic pot with screw cap
Category: Decorative Paints
Availability: Good
Unit price: 9.50 €without VAT
11.40 €
VAT included
Valid until: 30-06-2022
Add to Cart
---
Product Description
The "NEXTCOLOR" HAMMERTONE paints have an hammertone with quick drying, they can be applied with a normal air pistol or with our Spray Gun (portable painting system).
The quantity of 100 ml is equivalent to spray paint of 400 ml, the pot's covering is about 1-2 mq. Clean carefully the surface before painting. Mix well and add the solvent to the nitro for spray painting (see the table below). To prevent dripping, apply the enamel in thin coats, with repeated passages in time (10-20 minutes) if required. For a perfect application, use our Spray Gun mini portable paint station. or air spray guns.
TO REMOVE THE PAINT USE ACETONE AND/OR NITRO THINNER.

Drying time:
dry dust free (20°C and 60% ur) 20-25 min.
dry to touch (20°C and 60% ur) 35-60 min.
dry in depth (20°C and 60% ur) 24 hours.
Technical Details
gr.: 100
Last Update: Sep 8, 2021, Views: 58872
---
Related Products
Professional spray nozzle for spray paints, it works with any spray cans

7.44 €VAT included
---
Comments
The reviews of those who bought this product
---
The reviews of those who bought this product, but in a different color