Car Body Gloss/Matt Lacquer: 2k High Gloss Clear Coat in pot ml 50
Pot/Can with hardener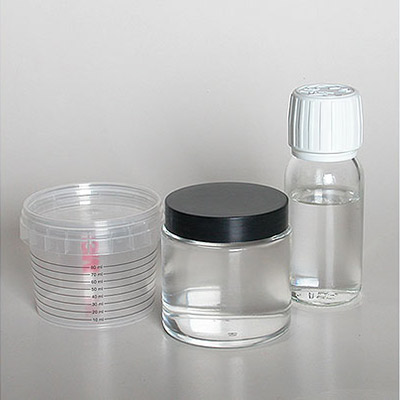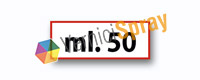 2k High Gloss Clear Coat in pot ml 50
More formats
Availability: Good
Unit price: 9.90 €without VAT
11.88 €
VAT included
Valid until: 31-12-2021
Add to Cart
---
Available in different formats 2k High Gloss Clear Coat in pot ml 50
Professional 2K Bodywork Clear Coats
---
Product Description
2k polyurethane Lacquer in high gloss or matt finish. Availabe in pot 100 ml or 50 ml (100 ml are equal to one 400 ml spraycan; 50 ml are equal to one 200 ml spraycan).
It is a catalyzed lacquer ideal to protect all the paints in professional way, especially bodywork paints of cars and motorbikes. This 2k Lacquer is resistant to alcohol, petrol, (partially to the solvents too), UV rays and to scratching.
This is a two- component Lacquer so the packaging contains two separated containers (polyurethane lacquer and catalyst) to be combined with each other at the moment of the use.
PREPARATION AND USE: prepare the mixture, composed by lacquer and catalyst, in the small measuring glass, included in the packaging. To paint with gun or with our Spray Gun, dilute the mixture with polyurethane thinner (you can use our POLI60). For information about the quantities, look at Technical Details below. Prepare always only the quantity that you need because th mixture lenght after the preparation is about 24 hours (20°C).
We recommend to do first of all a spray test. Spray the 2k Lacquer at 20-25 cm distance. Spread a coat of paint spraying both in horizontal and in vertical way, crossing the two directions. If necessary, repeat the action after 5-15 minutes (when the paint is not completely dry yet).
The coverage of 100 ml of varnish with thinner is about 1.5-2.50 mq.
NOTE: If you want to know something more about our Spray Gun - The Professional Portable Sprayer, look at our article. It works as a normal painting gun, after having been cleaned with nitro solvent, it can be used again several times. With one propellant sprayer you can spread up to 500 ml of paint.
TO REMOVE USE ACETONE AND/OR NITRO THINNER (before the complete drying).
Technical Details
from ml: 50
Technical Details and Useful suggests: Examples of quantity for the preparation of High Gloss Lacquer:
100 ml LACQUER + 50 ml CATALYST (+ 15-20 ml POLYURETHANE THINNER)

Examples of quantity for the preparation of Matt Lacquer:
100 ml LACQUER + 30 ml CATALYST (+ 50-70 ml POLYURETHANE THINNER)
Drying time:
- dry dust free (at 20°C and 60% RH) 15-20 min
- dry to the touch (at 20°C and 60% RH) 30-60 min
- dry in depth (at 20°C and 60% RH) 48 hours.


---
---
More formats
Choose the format you need
2k Gloss clear coat ml 50

TRV-2K-ml50
---
Related Products
Last Update: Sep 7, 2021
Views: 135333
---
Comments
The reviews of those who bought this product


Flavio Roberto
Ottimo servizio...
Ottimo servizio e prodotto. Un disguido nel contenuto della spedizione gestito splendidamente dal supporto post vendita.Complimenti! Decisamente consigliato.
Products purchased


leonardo
prodotto come...
prodotto come da descrizione,spedizione veloce,costi adeguati. Tutto bene Consigliatissimo
Products purchased


Gianluca
Ottimi prodotti... Personale eccezionale...
Ottimi prodotti Personale eccezionale
Products purchased


Renato
Precisi e veloci...
Precisi e veloci in caso di dubbio basta chiedere.e risolvono eventuali inconprensioni grazie Renato
Products purchased


Carlo Alberto
Sono contento...
Sono contento di aver trovato la possibilità di reperire piccole quantità del colore giusto per i ritocchi alla carrozzeria. Grazie per questo utile servizio.
Products purchased


Claudio
Vernice identica...
Vernice identica all'originale! Servizio clienti eccezionale e spedizione super veloce! Davvero soddisfatto
Products purchased


Giovanni
Tutto perfetto...
Tutto perfetto: prodotto e tempi di spedizione! Grazie molte.
Products purchased


Davide
Ottima esperienza...
Ottima esperienza, acquisto semplice vernice identica all'originale,
Products purchased


leonardo
ottimi prodotti...
ottimi prodotti, insieme alle vernici ordinate sono state allegate istruzioni dettagliate e complete di misurini per la diluizione
Products purchased


MASSIMO
---