2k Spray Epoxy Primer with high grip power on all problematical substrates Beige (Primer)
Two-component Spray Undercoat and Primer
2k Spray can 400 ml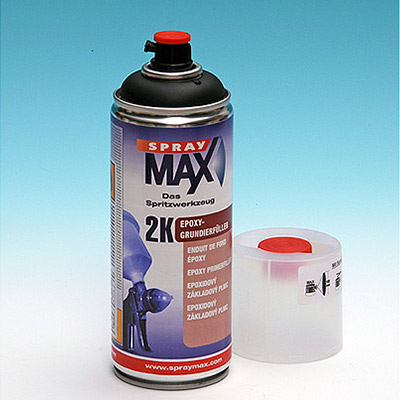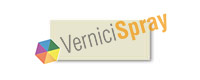 Beige (Primer)
Other Colours
Availability: Good
Unit price: 22.90 €without VAT
27.48 €
VAT included
Valid until: 30-06-2022
Add to Cart
---
Product Description
The 2K Epoxy Primer Filler by SPRAY MAX is a high quality product in a very easy to use format: in fact thanks to the spraycan now it is easier even to use a 2k primer like this that before was reserved for professionals only. Otherwise its practical format, it is still a professional epoxy primer, perfect for all problematical substrates: it guarantees the best grip on metal, non-ferrous metal, galvanized sheet plate and anodized aluminium surfaces. Then, it has a perfect insulation effect, especially against water tunnelling, and protects against corrosion.
Another feature that makes this product unique is its SPECIAL VALVE: in fact, the nozzle of the spray can of this 2k epoxy primer can be setted both in size and in orientation, allowing a more accurate application.
IMPORTANT The spray epoxy filler MUST BE ACTIVATED AT THE MOMENT OF USE. It is very easy, just follow our instructions (Mixture Length after the activation: 4 days at 20°C).
PREPARATION: Shake well the spray can for 2 minutes. The catalyst is situated inside the spraycan in a capsule so you have to activate the mixing between catalyst and primer. First of all, remove the red push button from the cap and turn can 180°: put the push button on the pin in the can bottom and turn it with the cap upside down onto a stable base. Now press the red trigger button until the limit and shake the spraycan strongly for 2 minutes. Now the epoxy primer has been activated and you must use it within 4 days: the application life depends on the ambient temperature, anyway we underline that the mixture length is rather long, making the use of this product even more practical.
APPLICATION: First of all a spray painting test is recommended. If necessary, remove existing rust, grind substrate and clean with our Anti-silicone Cleaner Spray. Apply 2 coats for a total thickness of about 70 micron, with an interval of time of 10-15 minutes (anyway it is always recommended to value according to painting conditions). The epoxy primer is sandable: for times and details about the sanding, please look at the Technical Details below.
Coverage: 0.5 sqm-1sqm for one spray can (depending on the application thickness and substrate).
Technical Details
ml: 400
Technical Details and Useful suggests: SUBSTRATES: bare sheet steel, galvanised sheet steel, aluminium, anodized aluminium, putty, old paint jobs, fibre glass materials. Do not use on acid primers.
Application: 2-3 coats of about 25-30 micron.
Drying time (at 20°C):
- dust dry 15min
- touch dry 5h
Sandable: 12h at 20°C or 30 min at 60°C (or after 1h IR drying)
Dry sand with P400-P500 or Wet sand with P800
Last Update: Sep 8, 2021, Views: 150536
---
Other Colours

---
Comments
The reviews of those who bought this product
---