2k Spray Epoxy Primer with high grip power on all problematical substrates Beige (Primer)
2k Spray can 400 ml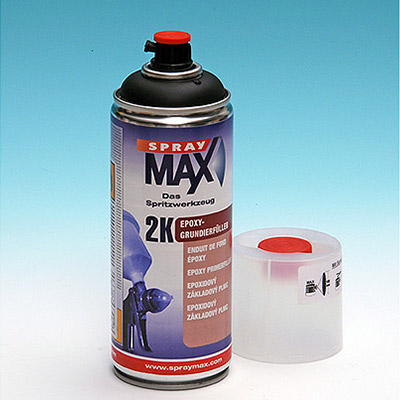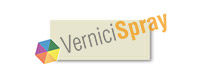 Beige (Primer)
Other Colours
Availability: Good
Unit price: 22.90 €without VAT
27.48 €
VAT included
Valid until: 31-12-2021
Add to Cart
---
Two-component Spray Undercoat and Primer
---
Product Description
The 2K Epoxy Primer Filler by SPRAY MAX is a high quality product in a very easy to use format: in fact thanks to the spraycan now it is easier even to use a 2k primer like this that before was reserved for professionals only. Otherwise its practical format, it is still a professional epoxy primer, perfect for all problematical substrates: it guarantees the best grip on metal, non-ferrous metal, galvanized sheet plate and anodized aluminium surfaces. Then, it has a perfect insulation effect, especially against water tunnelling, and protects against corrosion.
Another feature that makes this product unique is its SPECIAL VALVE: in fact, the nozzle of the spray can of this 2k epoxy primer can be setted both in size and in orientation, allowing a more accurate application.
IMPORTANT The spray epoxy filler MUST BE ACTIVATED AT THE MOMENT OF USE. It is very easy, just follow our instructions (Mixture Length after the activation: 4 days at 20°C).
PREPARATION: Shake well the spray can for 2 minutes. The catalyst is situated inside the spraycan in a capsule so you have to activate the mixing between catalyst and primer. First of all, remove the red push button from the cap and turn can 180°: put the push button on the pin in the can bottom and turn it with the cap upside down onto a stable base. Now press the red trigger button until the limit and shake the spraycan strongly for 2 minutes. Now the epoxy primer has been activated and you must use it within 4 days: the application life depends on the ambient temperature, anyway we underline that the mixture length is rather long, making the use of this product even more practical.
APPLICATION: First of all a spray painting test is recommended. If necessary, remove existing rust, grind substrate and clean with our Anti-silicone Cleaner Spray. Apply 2 coats for a total thickness of about 70 micron, with an interval of time of 10-15 minutes (anyway it is always recommended to value according to painting conditions). The epoxy primer is sandable: for times and details about the sanding, please look at the Technical Details below.
Coverage: 0.5 sqm-1sqm for one spray can (depending on the application thickness and substrate).
Technical Details
ml: 400
Technical Details and Useful suggests: SUBSTRATES: bare sheet steel, galvanised sheet steel, aluminium, anodized aluminium, putty, old paint jobs, fibre glass materials. Do not use on acid primers.
Application: 2-3 coats of about 25-30 micron.
Drying time (at 20°C):
- dust dry 15min
- touch dry 5h
Sandable: 12h at 20°C or 30 min at 60°C (or after 1h IR drying)
Dry sand with P400-P500 or Wet sand with P800
---
---
Other Colours
Select the Colour you need
Beige (Primer)

EPO2K-SPRAY131
---
Related Products
Last Update: Sep 8, 2021
Views: 136907
---
Comments
The reviews of those who bought this product


ROBERTO


Alessandro
Hanno vernici...
Hanno vernici di tutti i tipi per qualsiasi utilizzo che normalmente non ho trovato. Ho acquistato una vernice bicomponente nera che ha fatto il suo dovere egregiamente. Le parti restaurate sono tornate come nuove. Sicuramente riacquisterò da loro altre vernici.
Products purchased

Alexander


Davide
Prodotto professionale...
Prodotto professionale,non ha niente a che vedere con i prodotti classici dei centri commerciali
Products purchased


Franco
Ho trovato delle... Grazie
Ho trovato delle persone disponibili e competenti che mi hanno consigliato su come svolgere al meglio il mio lavoro. Grazie, se avrò ancora bisogno di prodotti così particolari (bombolette spray bicomponenti epossidiche e poliuretaniche) non mancherò di contattarvi di nuovo. Cordiali saluti.
Products purchased


Alex


Matteo


NICOLAS


mario
Bungiorno
Bungiorno, sono senza commento..solamente vi poso dire un grande grazie. ho ricevuto dei prodotti che mi hano soddisfatto...
Products purchased


Gianluca
---