Last Update
24 Novembre, 2018
To buy your Toyota Custom Paint, just search for the plate with the Original Colour Code in your car
Find the color code Toyota. Here we will give you all the information you may need to find the label or plate where the original colour code of car body is written, because it can be situated in different areas in the vehicle depending on car makes and models. Just follow the example plate you find below and you will easily find the original colour code of your car to choose your Toyota Custom Spray Paint (even available in pot). You can even verify in our brief guide how your colour code is written so that you can search it in the correct way. Click on the following link to go to that guide:
In the image below you see an example label or plate you could find in your Toyota vehicle. With this you should identify more easily the original code of your paint, anyway if you need our help don't hesitate to write us at info@vernicispray.co.uk
To purchase one of our car touch up products to repair the body, you can use the page for car colour research, clicking below. In that page you can look for your custom paint entering information such as make, model, manufacturing year of the vehicle or searching directly the colour code that you have found on the plate.
For the location of the plate in other car makes, please choose another one from the list below. If your make is not listed please contact us anyway, because many colours are often available, although you can't find the car make among these:
Alfa Romeo - Audi - Bmw - Chevrolet - Chrysler - Citroen Psa - Dacia - Daewoo - Daihatsu - Fiat - Ford Europe - Ford USA - Honda - Hyundai - Infiniti - Isuzu - Iveco - Jaguar - Kia - Lancia - LandRover - Lexus - Maserati - Mazda - Mercedes - Mini - Mitsubishi - Nissan - Opel - Peugeot - Porshe - Renault - Saab - Seat - Skoda - Smart - Ssangyong - Subaru - Suzuki - Toyota - Volkswagen - Volvo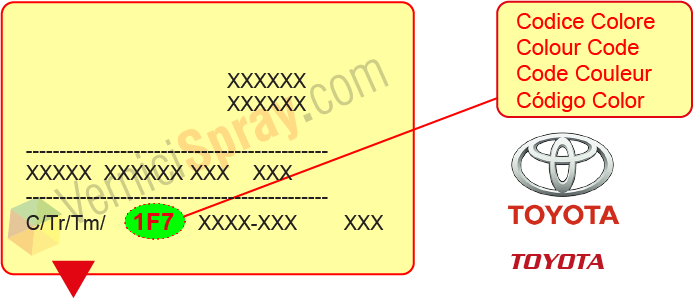 Paint code location: inside the engine compartment/ printed (or written on a label) on the car maintenance booklet/ on the tailgate door
Once you have found your colour, you can choose the paint in a wide range of professional products for the complete care of your car. Depending on the type and size of car touch up you have to do, you could buy your paint in various formats, from the handy spray cans, to complete spray kits that include even protective gloss clear coat, as well as paint in pot to be used with brushes or airbrush. We show below the different formats in which custom car paints are always available.
Moreover, besides products for the painting of vehicles, you can find also a wide range of items for exterior valeting, from protective polishing compounds to professional rubbing paste. Visit the section dedicated to car body polishing and protection.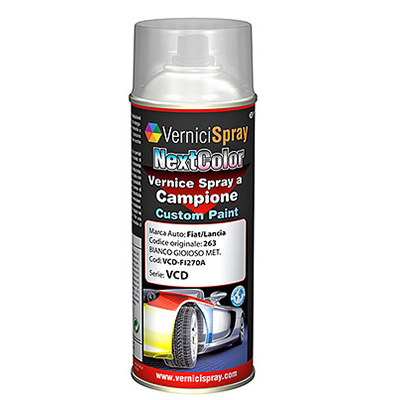 Custom Spray Paint to touch up Cars and Motorbikes Bodyworks. Available both in Metallic and Pearl Colours.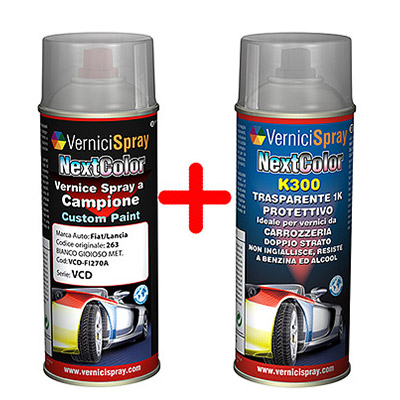 Amazing kit for a good restoration of car bodywork paint. It contains one car paint in original metallic or pearl colour and one lacquer in gloss finish, both in spraycan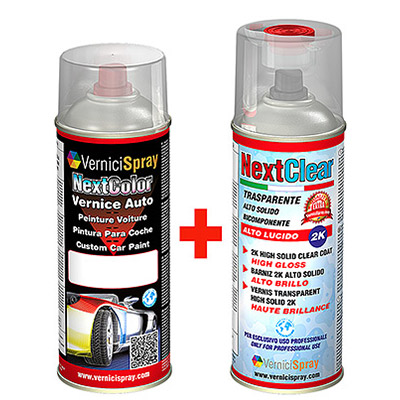 The best kit for a professional restoration of car bodywork paint. It includes one spray custom paint in original metallic or pearl colour and one car 2k clear lacque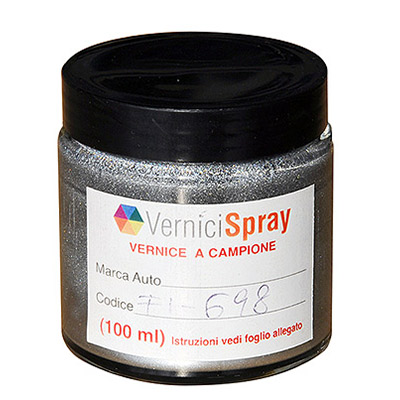 Bodywork touch up paint in pot 100 ml (equal to a 400 ml spraycan). Custom metallic and pearl colours to use with our Spray Gun, air gun or brush.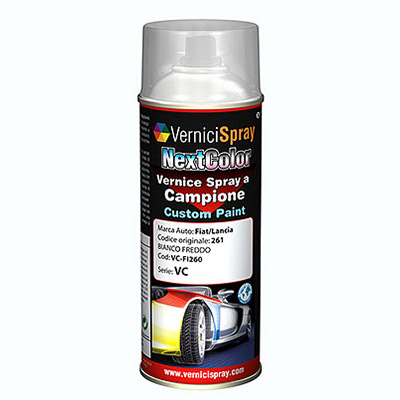 Custom Spray Paint to touch up Cars and Motorbikes Bodyworks. Available in Pastel Colours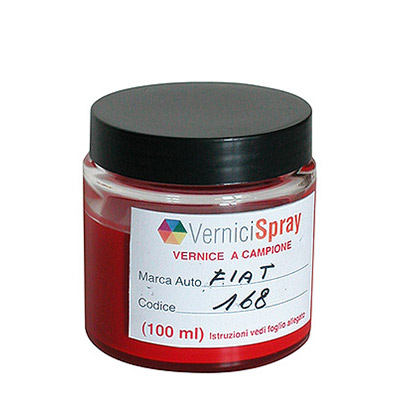 Car Touch Up - Custom Paint in pot, gun or brush for car and motorbike touch up. All the pastel colours.
About us...
La asistencia la dejo sin valorar porque no la pedí.
Apr 28, 2018