Car Body Gloss/Matt Lacquer: High Gloss 2K Clear Coat in pot ml 100
Pot/Can with hardener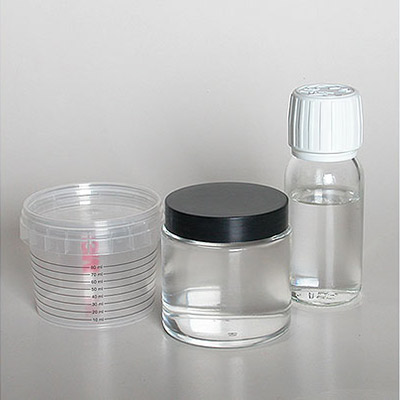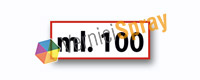 High Gloss 2K Clear Coat in pot ml 100
More formats
Availability: Good
Unit price: 12.60 €without VAT
15.37 €
VAT included
Valid until: 31-03-2021
Add to Cart
---
Available in different formats High Gloss 2K Clear Coat in pot ml 100
---
Professional 2K Bodywork Clear Coats
---
Product Description
2k polyurethane Lacquer in high gloss or matt finish. Availabe in pot 100 ml or 50 ml (100 ml are equal to one 400 ml spraycan; 50 ml are equal to one 200 ml spraycan).
It is a catalyzed lacquer ideal to protect all the paints in professional way, especially bodywork paints of cars and motorbikes. This 2k Lacquer is resistant to alcohol, petrol, (partially to the solvents too), UV rays and to scratching.
This is a two- component Lacquer so the packaging contains two separated containers (polyurethane lacquer and catalyst) to be combined with each other at the moment of the use.
PREPARATION AND USE: prepare the mixture, composed by lacquer and catalyst, in the small measuring glass, included in the packaging. To paint with gun or with our Spray Gun, dilute the mixture with polyurethane thinner (you can use our POLI60). For information about the quantities, look at Technical Details below. Prepare always only the quantity that you need because th mixture lenght after the preparation is about 24 hours (20°C).
We recommend to do first of all a spray test. Spray the 2k Lacquer at 20-25 cm distance. Spread a coat of paint spraying both in horizontal and in vertical way, crossing the two directions. If necessary, repeat the action after 5-15 minutes (when the paint is not completely dry yet).
The coverage of 100 ml of varnish with thinner is about 1.5-2.50 mq.
NOTE: If you want to know something more about our Spray Gun - The Professional Portable Sprayer, look at our article. It works as a normal painting gun, after having been cleaned with nitro solvent, it can be used again several times. With one propellant sprayer you can spread up to 500 ml of paint.
TO REMOVE USE ACETONE AND/OR NITRO THINNER (before the complete drying).
Technical Details
a partire da ml: 50
Technical Details and Useful suggests: Examples of quantity for the preparation of High Gloss Lacquer:
100 ml LACQUER + 50 ml CATALYST (+ 15-20 ml POLYURETHANE THINNER)

Examples of quantity for the preparation of Matt Lacquer:
100 ml LACQUER + 30 ml CATALYST (+ 50-70 ml POLYURETHANE THINNER)
Drying time:
- dry dust free (at 20°C and 60% RH) 15-20 min
- dry to the touch (at 20°C and 60% RH) 30-60 min
- dry in depth (at 20°C and 60% RH) 48 hours.


---
---
More formats
Choose the format you need
2k Gloss clear coat ml 100

TRV-2K-ml100
---
Related Products
Last Update: Mar 30, 2021
Views: 124483
---
Comments
What writes who has bought this product


ANDRE
Nous sommes ...
Nous sommes à nouveau très contents du produit, de la livraison et ne manquerons pas de faire à nouveau appel à vous en cas de besoin et vous recommander. Cordiales salutations. AD Mulhouse - France
Products purchased


jean
Aucun problème... Produits de ...
Aucun problème rencontré pour ma commande. Produits de qualité , je conseille VerniciSpray .
Products purchased


Emmanuelli


Emmanuelli
Ne rien changer...
Ne rien changer pour le moment vous êtes au top 👌
Products purchased


Mario Andres
ottimo prodotto...
ottimo prodotto , specialmente la vernice per pistoletto
Products purchased


massimo
Ottima azienda...
Ottima azienda, colori conformi all'originale. Consiglio vivamente!
Products purchased


Daniel
Tanto la pintura...
Tanto la pintura perlada como el barniz bicomponente fueron perfectos.
Products purchased


François
J'utilise ce...
J'utilise ce produit en première couche, au pinceau, sur des décalque "à sec" pour les fixer. En couche assez "nourrie". Puis ponçage à l'eau (grain 1000) et vernis PU 2K pour finir. Résultat excellent. Si on utilise directement un vernis en aérosol le solvant attaque les décalques.
Products purchased


Roberto
Ancora non ho...
Ancora non ho utilizzato la vernice. Quindi non posso dare un giudizio in merito (anche se credo che nulla di negativo sia da rilevare). Per tutto il resto... grazie! Favolosi!
Products purchased


Patrice
Bonjour
Bonjour, Les frais d'expédition sont peut-être un peu élevés, mais par-contre la marchandise est très bien arrivée, impeccablement préparée et emballée. Je suis très satisfait de ma commande et de la facilité avec laquelle j'ai pu trouver les produits et leurs explications ! Merci beaucoup à vous ! Patrice
Products purchased
---